Posted by
Ben Ang
on April 21, 2009 at 11:55 am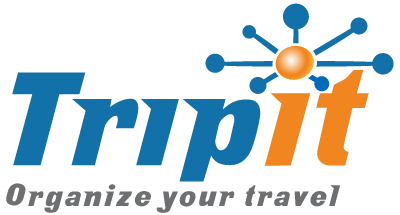 When planning for trips, you will need all the help you can get to make things more convenient, easier and efficient especially when you are going on long, free and easy trips that require lots of planning and organizing. If we are still living in some third world country or some remote island with no internet access, then maybe you will find it extremely difficult to plan, organize and execute a trip. Now there is no excuse since there are so much free tools and information available online that allows every single one of us who are net savvy, smart enough and willing to learn to use them.
One of the tools that i used for my UK & Italy trip is TripIt. I discovered this tool when i was using LinkedIn, a social networking site for professionals to exchange contacts, search for new job opportunities, joint venture partnerships…etc.
TripIt is being offered as a add on widget for LinkedIn, but by itself, it is also a separate online travel iternary planner that you can use without having to join LinkedIn if you do not wish to do so. This is one amazing planning tool which has appeared on the media such as CNN, that you can use to assist in planning your trips. Best of all, it's FREE to use now, life is just so good! All you have to do is input the important details for the trip, like dates of departures and arrivals, flight details, hotel details…etc TripIt allows privacy features which allows you to set the visibility mode of the trip, allowing those involved in the trip or you feel that should know about the important details of your trip such as the whereabouts of your location be informed. This is useful since you may wish to reveal the trip or period of travelling only to your business partners and more detailed sensitive information of your trip only to your family or specific individuals ( eg. Flight details, hotel details…etc ). This becomes particularly useful in the event of unforeseen circumstances of mishap such air flight crashes..etc. Basically you allow those who you choose, to view the details of your trip by sharing a link that can be generated on your TripIt planned trip iternary page. Besides, Tripit helps to organize your data and provides additional help like weather forecasts, maps…etc Another particular feature that is very convenient and useful, is the reminder email that is sent when your planned trip is about to begin. In this new age of technology, smart phones such as blackberrys, Iphones…etc allows you to receive and check emails instantly in a breeze. I personally find that this tool has made my life so much easier when it comes to travelling. It is so convenient to use as i have a LinkedIn account to network with professionals around the globe. TripIt has allowed me to share my travel plans if i want to with important business associates. This is a handy travelling planning tool for business people who are on the move all the time.

To find out more about TripIt, click here.

To add me on TripIt, click here.

Category:
Useful Resources

Tags:
linked in
,
online travel planner
,
travel iternary planner
,
trip it
,
tripit