Posted by
Ben Ang
on May 4, 2009 at 1:21 pm
The internet is truly amazing. With so many social networks popping up regularly and taking the virtual world by storm, you currently have social networks for many different categories branching into many tiny niches. Twitter, Facebook, Flickr, Multiply, Friendster, WAYN, Tripadvisor, Hi5, Tagged…etc you name it, the internet has it! There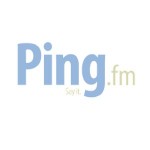 are too many to list here. Most people should not have problem with updating their network, that is if they only have one or a few social network accounts. However, the main problem comes when you have too many. Besides having so many passwords to remember, you need a lot of time and energy to update every single one of them and also to network with other people. Not to mention the confusion caused when logging in and updating every single detail.
In my previous post on "Do You Twitter?", i mentioned and introduced this handy tool for updating your status. Currently in the virtual world, most social networks have their own status updates. Logging into every single one of them to update your status can be a real hassle. As much as i wish there is an existence of a ultimate social network status updater that updates all your social networks at once. Sad to say, there are currently none at the moment since more and more social networks are popping up every now and then. But if there is a way to update most of your social networks at once, will you still use it? If you have a lot of social network accounts, then you better learn to use this tool that i be introducing here, this will be your life buoy that will save you tons of time.
"Ping.fm" This is the tool i am talking about all the while. I came about to know this tool when it was announced by one of the internet marketers. With it, you will be able to link up most of your social networks and "ping" them all at once. "Ping!" What's that anyway? I am actually referring to updating all the social networks you link up with this tool. "Ping" here, is a term or jargon use to "Inform".
Ever since i started using this tool a few months back, my life has been so much easier, especially the time i saved and the added convenience. This handle tool also allows you to integrate your chatting platforms such as MSN, Yahoo! Messenger… etc with Ping.fm, to allow "pinging" all your social networks you linked on it by sending your message to the robotic friend you added onto your chat platform. How cool is that?
What are you waiting for? Start your PING PING days now and save tons of time and energy to do the things you want!

Category:
Useful Resources

Tags:
ping
,
ping.fm
,
social network updater