Posted by
Ben Ang
on October 26, 2009 at 1:51 pm
If you are new to job seeking, writing a cover letter may seem unnecessary to you. However, the missing cover letter can be just that missing ingredient that gives you a higher chance of landing that job. A cover letter as the name suggests, is a formal letter that you write to a potential employer in an attempt to better position yourself as the ideal candidate they are looking for. It is sent together with your resume to the hiring manager and it is the first thing that he or she will read. A well-composed cover letter helps you to stand out among the crowd and capture the attention of the HR manager, prompting him or her to read your resume. Here are 3 key pointers that you need to keep in mind when writing a cover letter: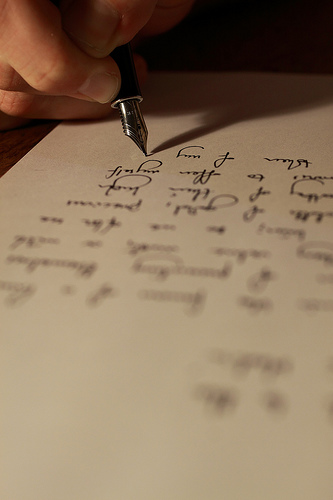 Key Pointer #1 – What Is The Purpose Of The Letter?
State the position you are applying for in the company. This must be apparent to the hiring manager. You may consider making it as the header of the letter. After your initial meeting, define and state your purpose for writing the letter. If you are referred by someone, state that person's name in it. Otherwise, let them know that you are responding to a job posting that you have seen on the newspaper or from the internet. If you are sending the letter cold, it is wise to conduct your own research on the company and what captured your interest in that company.
Key Pointer #2 – What Do You Have To Offer To Your Employer?
List down all your qualifications, qualities, skills and experiences that match well with the requirements listed by that company. Specifically state your areas of expertise that are relevant to the position you are applying for. Focus on what you can offer for the company and not what the company can offer for you. This is the most important part of the letter where you are writing from your heart. Therefore, be genuine and sincere in what you write here. The cover letter should also be brief and in lesser details than your resume. The purpose of the cover letter is to peak the hiring manager's attention to want to read your resume.
Key Pointer #3 – What Is Your Intended Follow-Up?
When you are closing the final paragraph in your letter, remember to thank the hiring manager for considering your application and that you greatly appreciate the opportunity granted for an interview. Do let them know when and how you are intending to follow up and remember to keep your word. Next, do remember to leave every piece of your contact information together with the best times to contact you. This is very important as you do not want the hiring manager to get frustrated searching for your contact details within the letter when he or she is so impressed by what you have written. Writing an impressive cover letter will no doubt require time and effort. However, this missing ingredient during your job hunt can mean a difference landing that ideal job when there are a lot of people fighting for the same job at the same time. The cover letter is what your potential employer has to first get past before he or she decides to read your resume. If you fail to capture the attention, no matter how impressive your qualifications are, you will fail to get the recognition they deserve. Therefore, do not overlook the importance of writing a good cover letter as it is the document that can make you stand out in the crowd during your job hunting.