Posted by
Ben Ang
on April 29, 2009 at 1:21 pm
The cause of the recent buzz in the internet world before the outbreak of the swine flu, and after one of the most disastrous global financial crisis a few months ago and now back again, is Twitter. Most internet savvy people have already jumped on the wagon and started tweeting away. Some people are already famous and making tons of money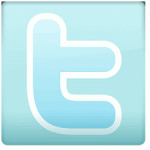 with this amazing tool, while there are some malicious people who used Twitter as a way to vent their frustrations with rumours and unproven accusations on innocent victims. Even the media and press have broadcast this handy little tool. If you are not using twitter yet, you will be left behind before you know it. It is becoming more popular and lucrative every day. Don't end up being a twirgin and start tweeting like a bird right away!
What is Twitter anyway?
Twitter is a simple tool for you to update your current status on what you are doing … etc in short texts or what you call "tweets" in twitterology, with a maximum allowance of 140 characters. Now, some of you may start to question the logic behind it since there are already so many social networks with in build status updates such as Facebook, MySpace, Friendster …etc Besides, it seems rather ridiculous to tell other people what you are doing from changing the babys' diapers to doing your business in the toilets, it's none of their business anyway.
Now let's keep an open mind on this subject. The things you can do with this tool is truly amazing. That is if you use it the right way or you may just want to share with strangers what is actually happening in your life. It can be stupid and silly to keep posting rubbish on your updates, but with the past events that had happened, such as the emergency landing of the US airways air craft on Hudson's bay, it has escalated the usefulness on how we should really use Twitter. The latter event has news spread like wildfire even before the media and press has first hand report on the current situation of the plane as some people on board the "dying" air craft has posted them on Twitter. However, this also means that people can be posting wrong news and cause global misinformation quickly if we are not careful.
The problems with social networks, are simply because they have too many distractions such as games, photos, advertisements..etc While on Twitter, there are only short 140 words maximum tweets. It is more focused on the micro postings, therefore, the chances of it being read is very high. It is also more obvious if you want people to know what you are doing currently, as compared to other social networks available online. Business owners may even broadcast short tweets on Twitter to assist them in their marketing efforts.
Why is Twitter so popular?
Famous celebrities have started tweeting, the latest addition to this twitter craze is the famous TV host Opera Winfrey. Most of us, unless you are some caveman living on a deserted island will know that the Iphone has lots of applications that can be used with it. Twitter on the other hand has many applications that can be used with it as well. You have applications with the function to mass follow people, mass unfollow people, check your ranking in Twitter and even your ranking according to your geographic location, join twitter groups of interest, twitter business listings that act like business directories and so much more. Truly, we are spoiled by choices. So what's holding you back? Try it now, but a word of advice though… This tool can be very very addictive!
To find out more on Twitter, click here.
To follow me on Twitter, click here.
*Suggested Reading
Twitter Power by Joel Comm. Have a kindle? Click Here instead

Category:
Useful Resources

Tags:
do you twitter
,
twitter
,
twitter craze